The Best of 1920's Lingerie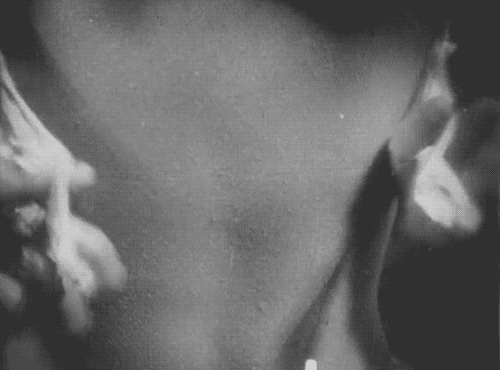 The 1920's was an exciting time - the first world war had finished, people were exuberant and there was reason to celebrate. it was called the roaring twenties for good reason, the Great Gatsby, flapper dancers, prohibition, free expression, new dancing styles, the jazz era and radical new ways of dress styles - the 1920's ushered in a era of modernism, glamour and liberation like never before.
This freedom was expressed in the way women dressed, a revolution had started, women were allowed to vote and dressed how they wanted, dresses were a little shorter so legs were shown and they dared to dress in suits which was unheard of. gone were the days of tight corsets and constricted dresses and in came slimline silhouette slip dresses adorned in sequins and beads and made for flexibility. Hair was shorter - the pixie cut or short bob was the style of choice and makeup was bolder.
Lingerie was lighter - women transitioned from the layers upon layers of petticoats, corsets and very constrictive underwear of the early 1900's to light single slips and bras and women were liberated. The types of fabrics used for lingerie were delicate and flowy - silk, satin, shantung, crepe de chine, cottons and rayon and at times highly embellished with lace, beading and appliques. It was a time of self expression and glamour.
Olyinka gains a lot of its inspiration from this era and to celebrate we wanted to give you the 101 on 1920's lingerie which styles which we love and are still available to buy today.
STOCKINGS
Stockings in the 1920's were a staple accessory. Gone were the days when stockings were used for the purposes of warming your legs, or hidden under petticoats - stockings were in part there to be noticed. This was the jazz era and with all the various dance crazes emerging, dresses were lifted and legs shown so they had to look good and held in securely place by suspenders. Stockings or hosiery were made in silk, wool, cotton or synthetic rayon.
SLIPS/STEP-IN CHEMISE
These lightweight chemise garments were made for comfort and glamour. The desired look for women at the time was boyish and flat chested, so these slips designed with a low, straight neckline, held together by thin straps or ribbon, embellished with lace, ribbon and buttons, which was so far removed to the "push up and out" lingerie of the early 1900's. These slips were made to look delicate and combined with stockings provided the complete look. The step in chemise was a variation on the slips but with wide leg openings.
BRA & KNICKERS
The boyish silhouette was the trend and bras in the early 1920's were made to give the illusion of the flattened breast to give women a more androgynous look. Bras were designed like a bandeau with light support, made in silk, with thin straps and embellished with lace., however this was not flattering or supportive of all breast types therefore Maidenform a bra company founded in 1922 was formed to provide bras that provided uplift for all bra types. Knickers or french kickers or cami knickers were also very popular - designed like shorts and embellished with buttons, lace or ribbon made the perfect accompliment to the bra.
PYJAMAS/ROBES/GOWNS
In an era of where people were carefree and very chilled darling, it was not uncommon to finding women hanging out in their boudoirs and doing so in style. Pyjamas and robes were the order of the day and the more luscious and extravagant the better.
CORSETS
Corsets or corselettes were made unboned, or very lightly boned, flexible and were less rigid than the Victorian style corsets of the early 1900's. These corsets were designed to accommodate the new loose flowing flapper style dresses and were worn beneath the bust down to the mid-thigh and had garters to connect to the stockings if required. These corsets reflected the age and the time of freedom of expression so unlike the corsets of the past and women were able to bend and move around and not feel constricted in any way. Corsets were made for women with slight, boyish type figures, flat chest but this style of corset eventually faded out to make way for corsets that were more accommodating for all figures
These are our favs - What are your favourite lingerie pieces from this era? Please Comment below. x